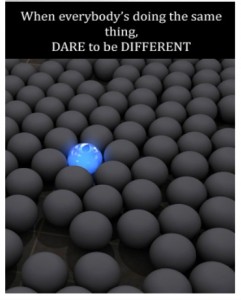 The best thing that I ever did in network marketing industry is understanding the power of personal branding and attraction marketing.
If you want success in network marketing, I am going to honestly tell you the best route is to take your business online and master the art of personal branding which leads to attraction marketing.
According to Wikipedia "Personal branding is the process by which people and their careers are marked as brands and the process by which we market ourselves to others.  (Source:  http://en.wikipedia.org/wiki/Personal_branding)"
Personal branding is not just for celebrities or politicians, it is for all of us and in fact each one of us is a brand. When you master the process, as a brand, you can leverage the same strategies that make celebrities and corporate brands appeal to thousands of people.
As a business owner whether a Mary Kay Consultant or not, you are the CEO of your own company.  Always remember that in Mary Kay Cosmetics, you are an independent contractor so you own your own business.
To build a successful Mary Kay Cosmetics business, your most important job responsibility is to be the main marketer for the brand called "You" It is easy and should not be avoided not if you want to achieve success in today's business world.
If you have paid attention to the news in the last few years, you will realize that Fox News & MSNBC have constantly continued to crash CNN when it comes to ratings.  Why do you think that is the case?  Is it because CNN is not covering the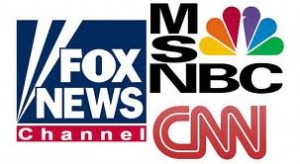 current news?  Is it because Fox News & MSNBC have better journalists than CNN? Honestly the answer is No!
Whether you like them or not, what Fox News and MSNBC have done that we all can learn from, is they have mastered how to market to a specific Niche. Even though CNN likes to brand itself as the most trusted name in the news, most people are watching the brands they relate with.
MSNBC has branded itself as the spot for liberal progressive, forward-thinking viewers while Fox News has branded itself as the place for conservatives.
The bottom line is Nielsen numbers shows that when it comes to the cable news, most Americans are  using that remote control to ONLY connect with people and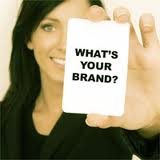 networks who have the same views and opinions as they do.
The "leave it there journalism"  and let the people figure it out is not working.  No matter what you think of the two dominating networks, they have mastered how to connect with their target market.
"According to a new study, news audiences are drawn to different sources for different reasons and breaking news and entertainment are top categories for news. Furthermore, cable TV draws both liberal and conservative audiences who say they want opinion segments and interesting views. The study notes political ideology is still a determining factor in Americans' choices of news sources. http://chrishogg.me/2010/09/more-americans-consuming-news-political-ideology-a-factor/#ixzz1EnZbLWni"
So what can you learn from this as a Mary Kay Consultant?  The answer is in the Power Of Building A Personal Brand and being great at connecting with your target market via blogging, video marketing, social media sites, etc.  People will be attracted to you if they find your message appealing.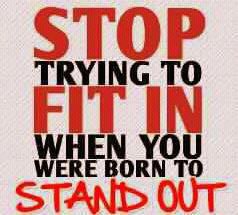 As an Independent Mary Kay Consultant, you should focus on building a brand called "you" then sell that brand to your target market and watch how quickly you will build a huge group of fans who easily converts to customers and team members
Click Here To Learn How You Can Creat Your Own Signature OF Success..