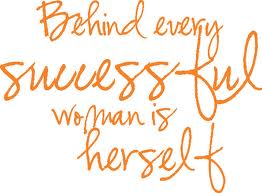 The best way to succeed in just about anything is to be fully prepared in what you are venturing into. This works the same for anyone looking into joining Mary Kay Cosmetics.
It would be completely crazy to go to war without the right armor.  You would never stand a chance at winning.
If you want to create massive success from home as a Mary Kay Consultant, then you must make up your mind that you are going for nothing less than success.
Now, you have to define what success means for you before you even make the first move or set any goal.  Your marketing knowledge or skills is your best armor in Mary Kay Cosmetics.
Most Mary Kay consultants thinks that your success is determined by the amount of inventory you carry and the number of prizes you win at your Monday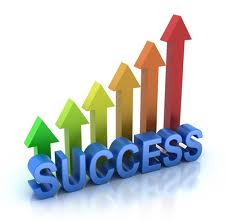 night meeting.
Having enough inventory to service your customers is important but having a sound marketing plan to build a strong customer base is the most important.   Your marketing skills will help you stay afloat in this highly competitive business world.
You will need to write down what kind of results you want to see from your Mary Kay Cosmetics business. Get into action gear and stay focused on doing nothing but results producing activities. Do not get caught up in being too busy doing a million things just so you look busy while you are actually doing things that do not produce the results you desire.
To build a strong selling and recruiting foundation in any network marketing business there are a few things you have to make sure you have in order.
Learn how to build a non stop stream of prospects that seek you out either for your Mary Kay products or for your Mary Kay business opportunity. You can do this by mastering how to build a strong personal brand that leads to attraction marketing. This will attract people to want to join your team and work with you.
Become a master at automating most of your selling & team building campaigns so you can have more time and freedom
Become a master at utilizing free or inexpensive ways to attract, convert and recruit more people to your team faster instead of waiting for months.
Position yourself as an expert in your field before you even get your first customer or team member. Take a week or two to study your Mary Kay products, and business opportunity that way when it is time to close the deal, you will not feel the need for a third party validation.   You know the 3 way calling so someone else can close the prospect for you. Your success as a Mary Kay Consultant is measured by the number of people you impact. So focus on mentoring your team to building their own success and yours will automatically happen.
Never forget that your job responsibility is focusing on results producing activities and nothing else when it comes to your Mary Kay Cosmetics business success.
Once you start building your list of prospects online the next thing you want to do is making sure you are inviting the people on your list to your product presentation or to your business presentation. You can host your own webinars or you can invite them when your director or your National has a presentation.
If you are not constantly inviting people to your presentation whether online or offline, then I must say you have very little chances of building success in Mary Kay or any other network marketing company.
If your goal is to sponsor or recruit more people into your team, then you must learn how to become a master at inviting people to webinars, conference calls and live events whenever you have a local event going on.
If you are focusing on selling or recruiting by reciting some scripts about your products or your company's compensation plan every time you have a new prospects, then I must say you are going to be in for a rude shock.
Instead of focusing on selling, focus on inviting them first and offering them some valuable information that will lead them into buying your Mary Kay products or your opportunity. Educate them on how your products or your opportunity will fill their needs.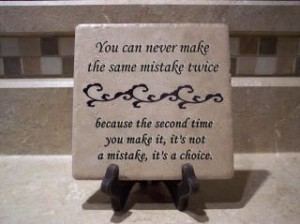 Putting your focus on your prospect's needs instead of your own agenda is the beginning of building a huge customer base and a solid Mary Kay Organization for any serious Mary Kay Consultant.